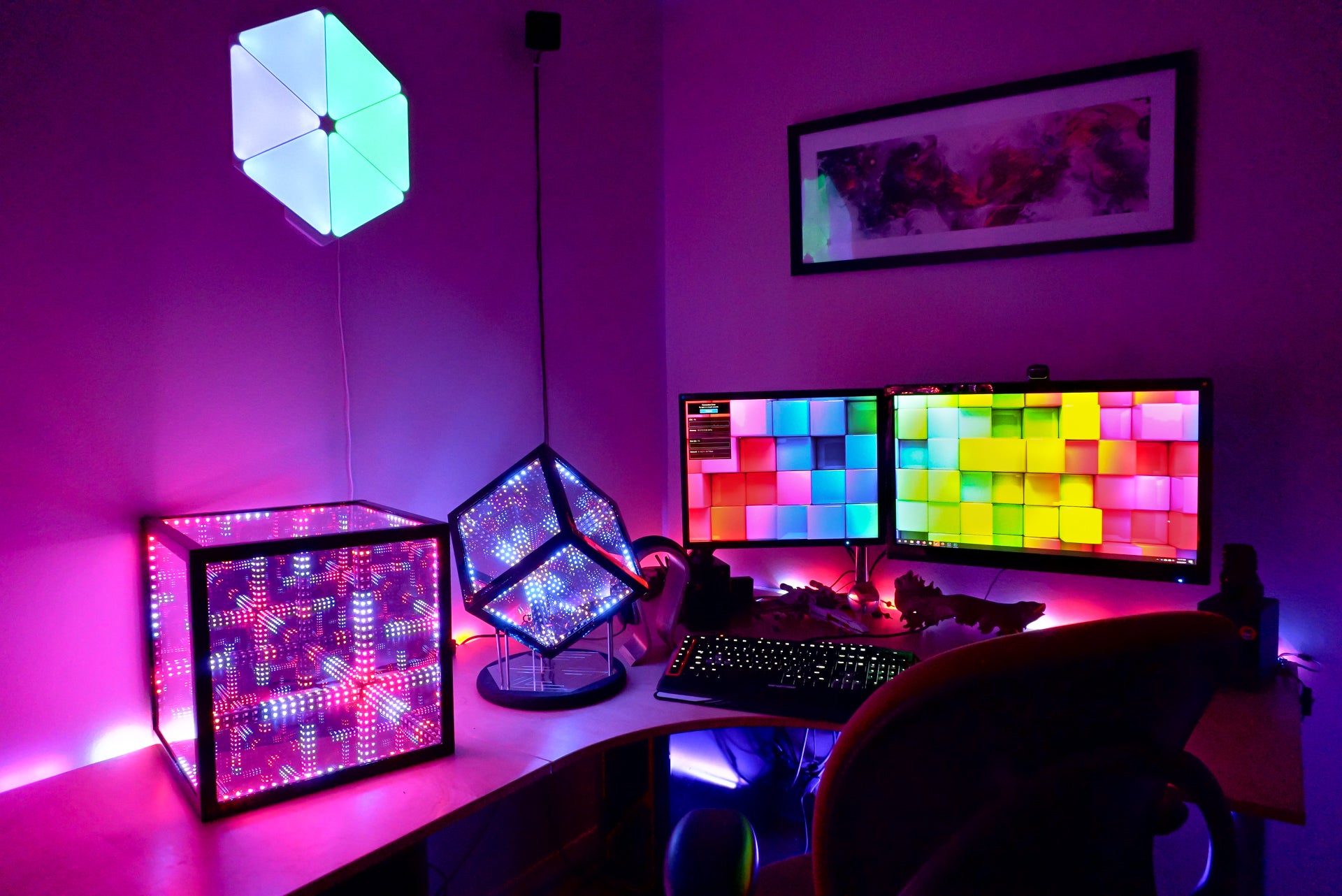 Transform Your Environment
Explore Our Mood Lighting Solutions
Immerse Yourself in Ambient Elegance: Unleashing the Power of Mood Lighting
Step into a world of captivating ambiance with the enchanting allure of mood lighting. Designed to elevate your surroundings, mood lighting brings a touch of elegance and sophistication to any space. Whether you're unwinding after a long day or hosting a special event, the transformative power of mood lighting creates an atmosphere that engages the senses and sparks an enchanting experience like never before.

Unleash your creativity and indulge in a spectrum of emotions with the versatility of mood lighting. From soft, warm hues that embrace tranquility to vibrant, dynamic shades that invigorate the spirit, mood lighting empowers you to curate the perfect ambiance for every occasion. With a simple touch, you can effortlessly adjust the lighting intensity, color, and patterns, immersing yourself in a personalized sensory journey that captivates both mind and soul.

Experience the captivating power of mood lighting with our HyperCube series. From the compact yet impressive HyperCube Nano to the larger HyperCube10 and HyperCube15, our cubes offer an array of vibrant colors, advanced sound reactivity, and a multitude of patterns and modes. Elevate your space to new dimensions and create the perfect ambiance for any occasion, whether it's a cozy night in, a productive work environment, or a lively party.
Ignite Your Inspiration: Mood Lighting for Limitless Creativity
Hyperspace Lighting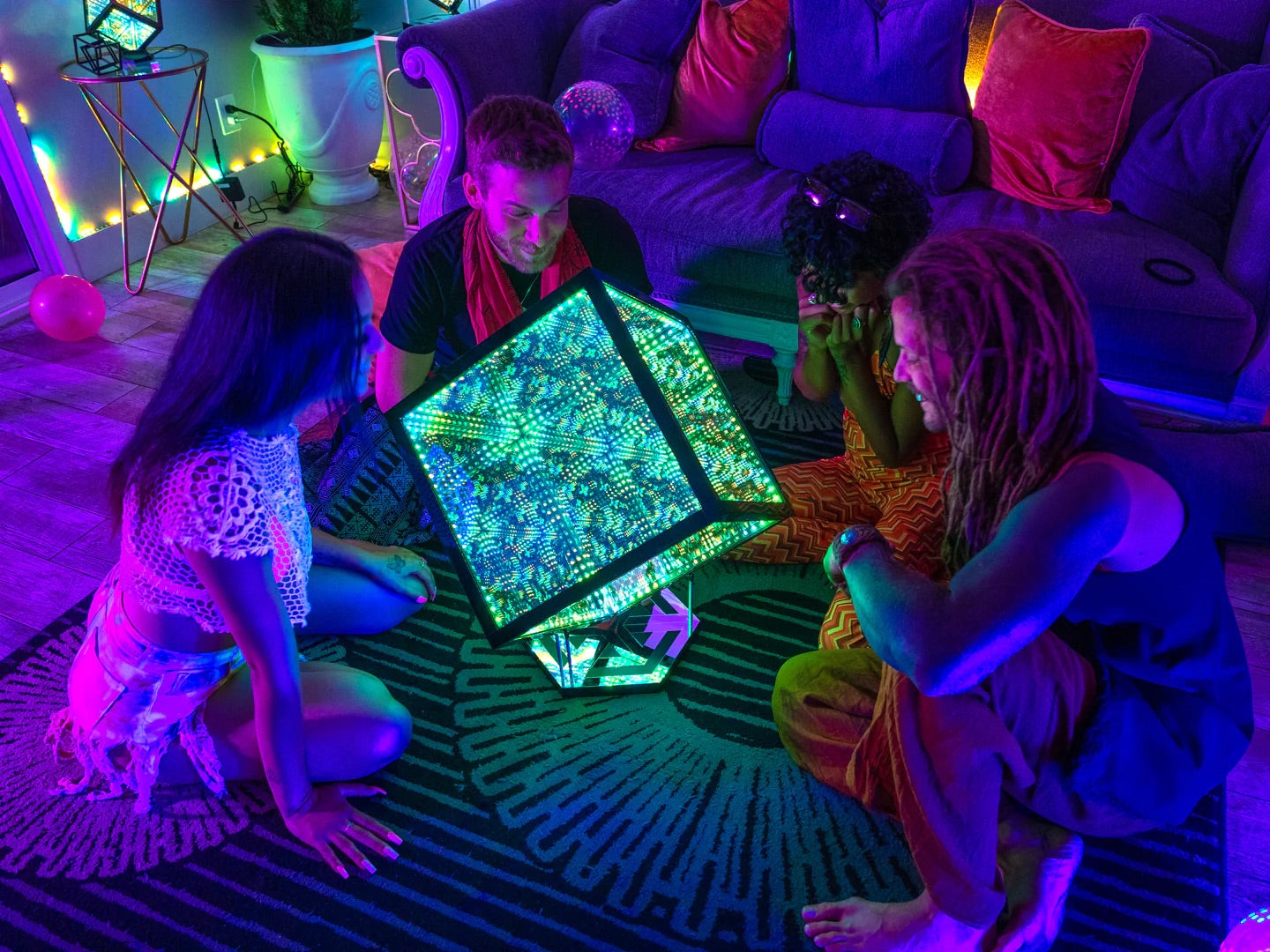 Endless Ambiance Unveiled: The Power of Mood Lighting
Mood lighting has long been recognized as a transformative element in creating the perfect atmosphere. It goes beyond simple illumination to evoke emotions, set the tone, and enhance experiences in various settings. With the advent of advanced lighting technologies and customizable options, the concept of mood lighting has reached new heights, giving birth to the mesmerizing world of endless ambiance.
Endless Ambiance represents a breakthrough in the power of mood lighting, offering a limitless array of possibilities. Through the precise control of color, intensity, and positioning, it can create immersive environments tailored to any occasion. Whether it's a cozy evening at home, a romantic dinner for two, or an exhilarating party, Endless Ambiance seamlessly adapts to the desired mood, transforming spaces into captivating realms.
Immerse in the Symphony of Light: Mood Lighting
Step into a world where light dances with shadows, and emotions are awakened by a symphony of colors. Mood lighting creates an enchanting atmosphere, transporting you to a realm of tranquility and beauty. As the soft glow envelops the room, it gently caresses every corner, revealing hidden details and casting a spell of serenity. Whether it's a vibrant hue igniting passion or a gentle shade evoking calmness, mood lighting has the power to transform any space into a personal sanctuary.

Immersing yourself in the symphony of light offers more than just aesthetic pleasure; it has a profound impact on your well-being. Scientific studies have shown that lighting can influence mood, productivity, and even sleep patterns. The warm glow of amber tones can evoke feelings of comfort and relaxation, melting away stress and tension. Soft blues and purples can stimulate a sense of tranquility, fostering a calm and peaceful state of mind. The interplay of colors and intensities can heighten focus and creativity, providing the ideal environment for work or study.
Light like you've never seen
Explore the Limitless Features of Hyperspace Mood Lighting
Hyperspace Lighting's interactive lighting products are designed to captivate your senses and elevate your lighting experience. Packed with advanced features and cutting-edge technology, our products offer a seamless integration of light and sound, providing a truly immersive and dynamic ambiance. Let's delve into the key features that set our interactive lighting apart:
Transform any space: Hyperspace Lighting's mood-enhancing illumination lets you effortlessly transform the ambiance of any room to suit your desired mood or activity.
Endless color options: Choose from a vast spectrum of vibrant colors, allowing you to customize your lighting to match your mood or preference.
Dynamic lighting effects: Experience captivating effects like color transitions, pulsating rhythms, and synchronized patterns, adding depth and intrigue to your surroundings.
Easy control and integration: Seamlessly integrate our interactive lighting solutions with your smart home system for convenient control via mobile apps or voice commands, enabling you to adjust brightness, color, and effects with ease.
Elevating Your Space with Our Mood Lighting Marvels
Game Rooms, Parties, Office Spaces - Transform Them All!
Mood lighting is a game-changer when it comes to transforming and enhancing various environments, be it your home, office, or even a lively party or event. With its versatile capabilities, interactive lighting from Hyperspace Lighting has the power to elevate the aesthetics and ambiance of any space, leaving a lasting impression on all who experience it.
Imagine stepping into your living room and being greeted by a mesmerizing display of vibrant colors, pulsating patterns, and perfectly synchronized lights dancing to the beat of your favorite music. Picture your office space infused with an invigorating energy, stimulating creativity and productivity. Or envision a party or event that becomes the talk of the town as your guests are immersed in an unforgettable audio-visual spectacle.
With a touch of a button, you can effortlessly transform your surroundings into a dynamic, ever-changing visual masterpiece that reflects your unique style and personality.
Explore Our Best Products
Customizable Brilliance:
Unleash your creativity with the customizable features of our sound interactive lighting. With the Hyperspace Lighting app at your fingertips, you have full control over modes, patterns, colors, brightness, speed, intensity, symmetry, and more. Craft the perfect ambiance that matches your mood, whether it's a calming and introspective atmosphere or an exhilarating and energetic vibe. With a simple tap, you can personalize your lighting display.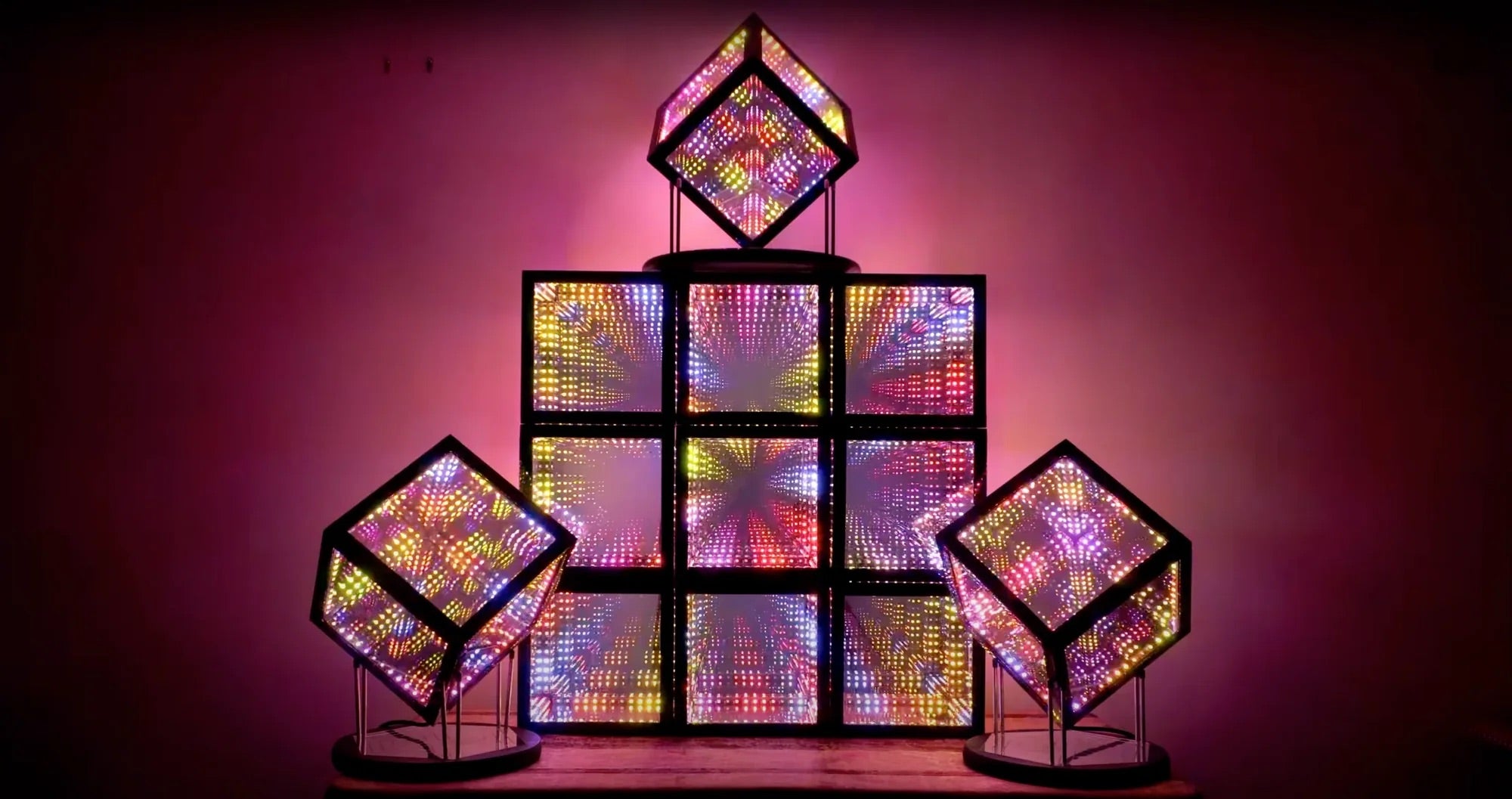 Cutting-Edge Technology Meets Artistry: Discover Our Mood Lighting
Mood lighting is the key to unlocking a world of possibilities and transforming your space into a captivating haven of light and sound. With Hyperspace Lighting's cutting-edge solutions, you have the tools to create an immersive and dynamic environment that will leave a lasting impression on all who experience it.
Whether you're looking to enhance the ambiance of your home, create an inspiring atmosphere in your office, or host an unforgettable event, mood lighting offers endless potential. The seamless integration of light and sound, advanced sound reactivity, and customizable features allow you to curate an experience that suits your mood and style.
Hyperspace Lighting's mood lighting products boast durability and quality, with scratch-proof acrylic mirrors and long-lasting LEDs ensuring a long lifespan. With app control at your fingertips, you can easily personalize settings, adjust patterns, colors, and brightness, and create your own unique lighting compositions.
Step into a realm where imagination meets innovation, and let Hyperspace Lighting guide you towards a world of infinite possibilities.