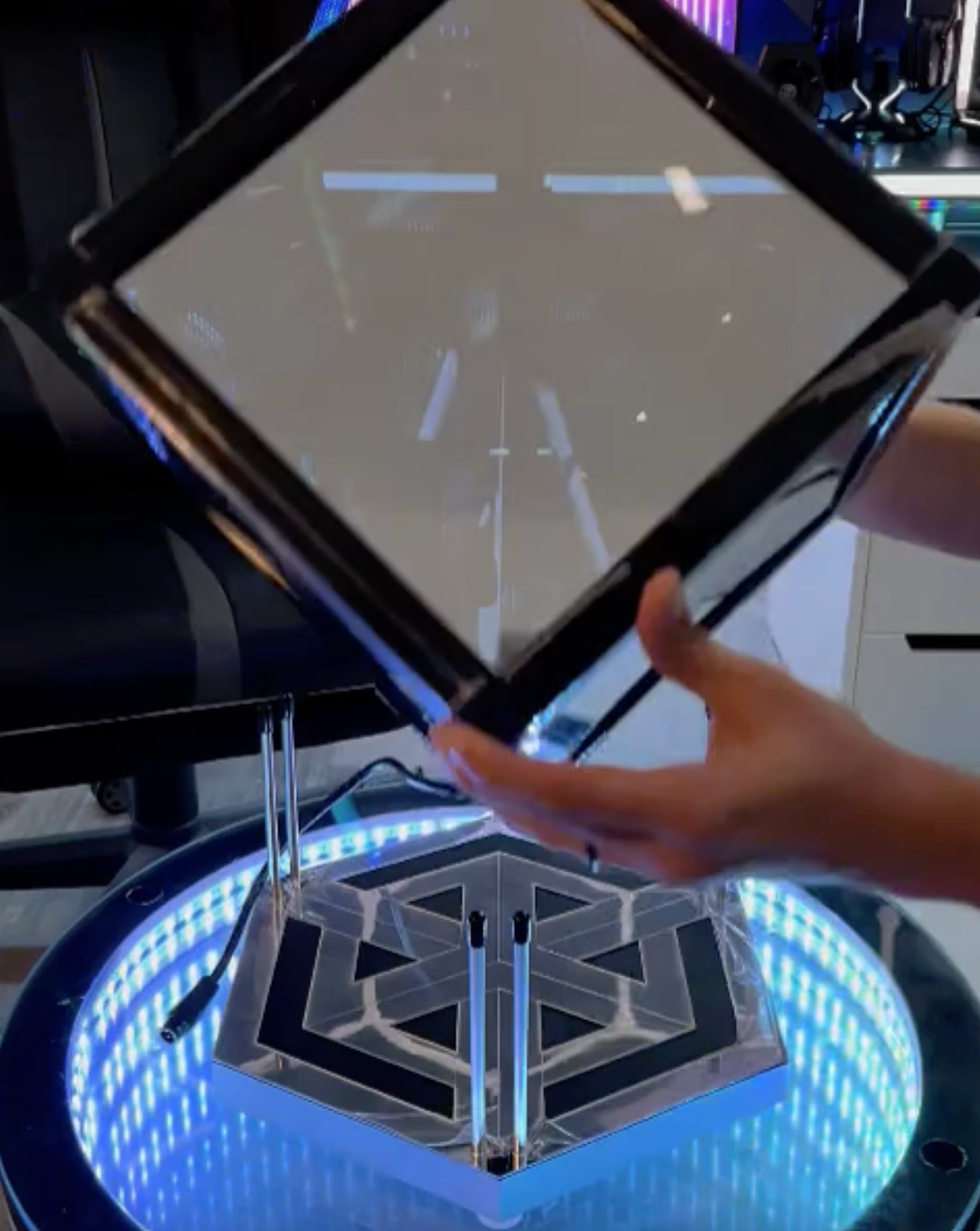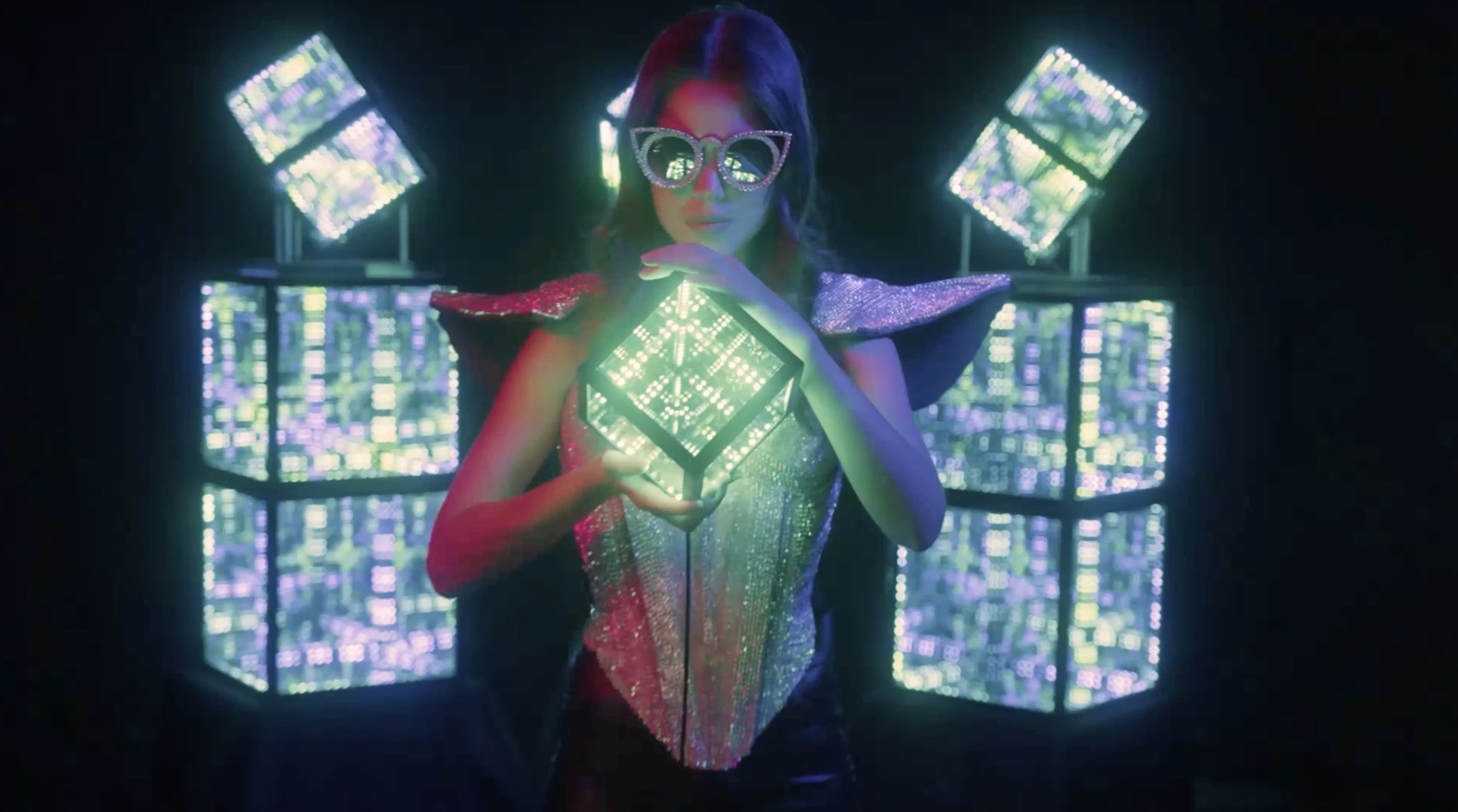 A Fusion Of Art & Technology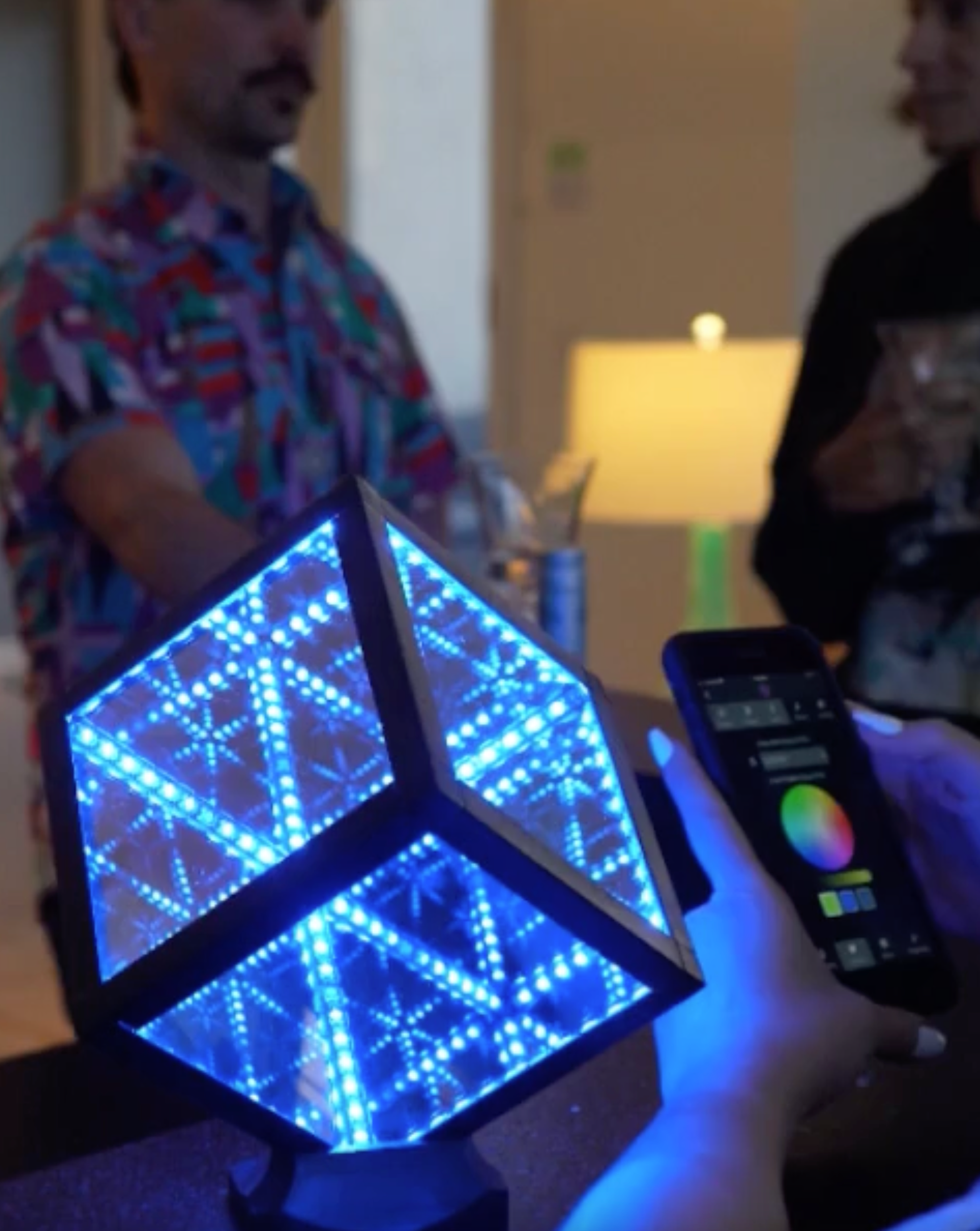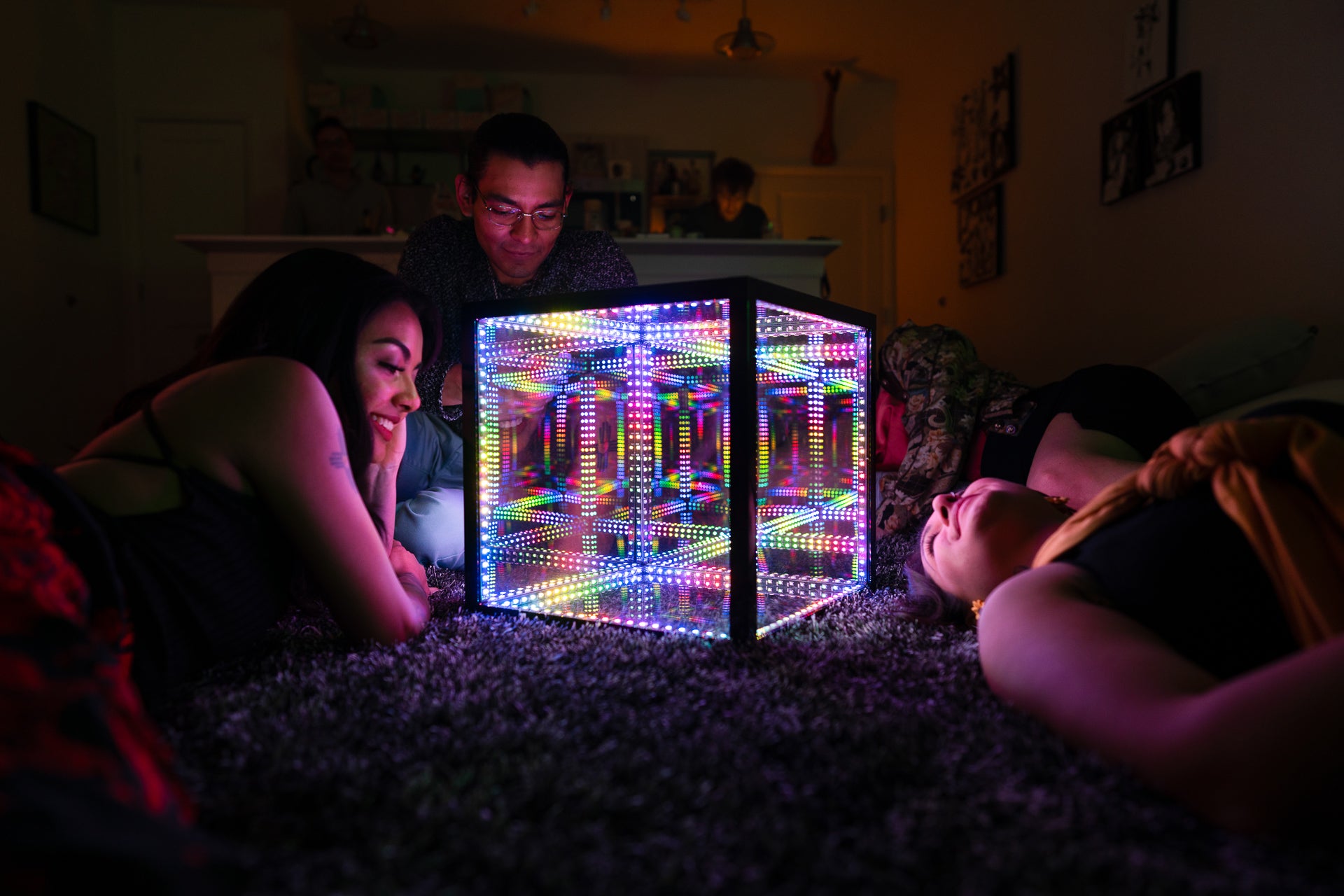 Sound Reactive Infinity Lighting For Your Home
Upgrade Your Battle Station with Infinite RGB
The HyperHedra has Launched!
Pre-order now on Indiegogo
Welcome to Hyperspace
The HyperCube - hi-tech, hyper-chromatic art from another dimension.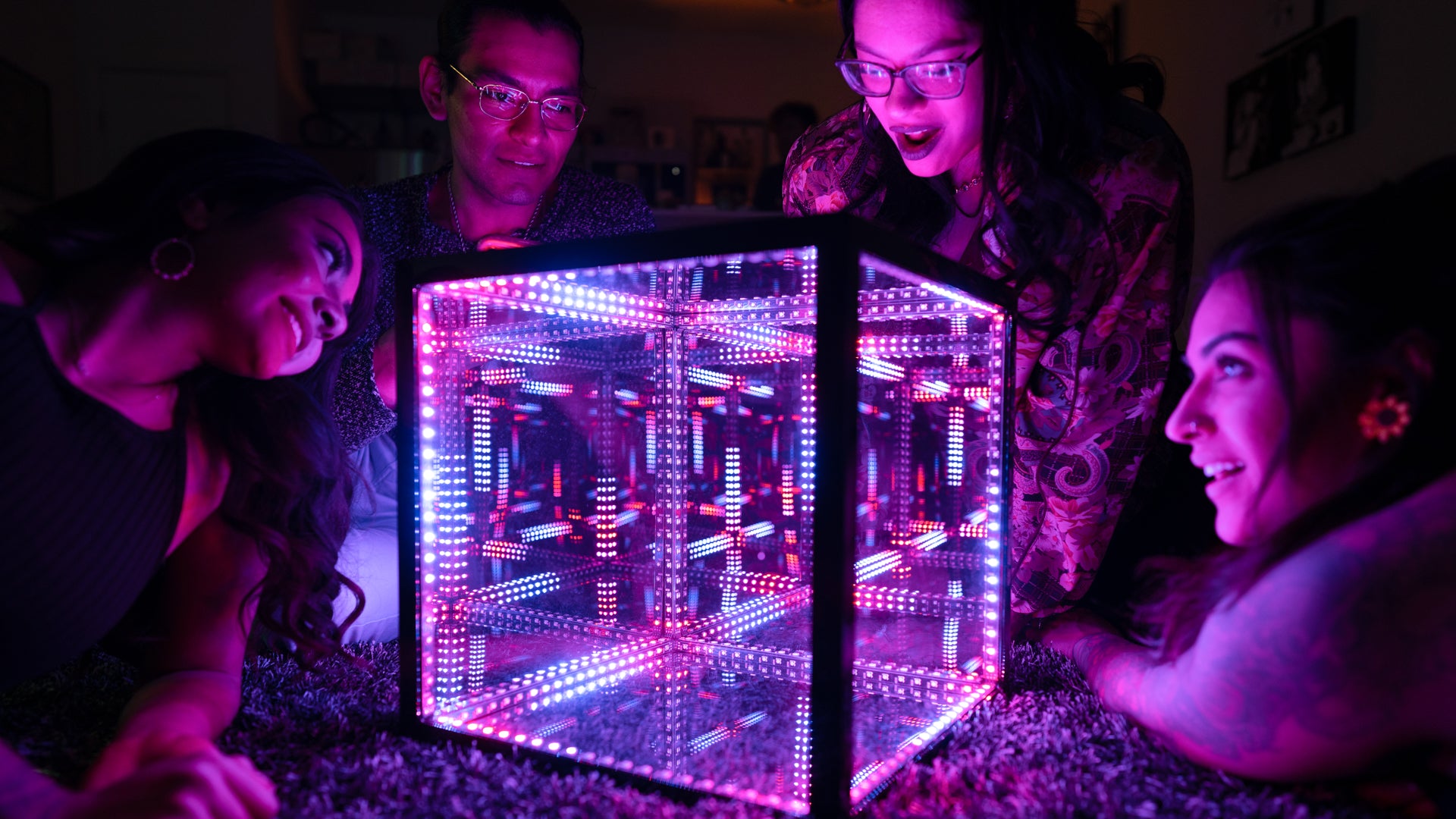 In a word, magnificent. The HyperCube is a truly a work of art. Thank you for the pursuit of quality and dedication to your vision. You've created in me an evangelist of both your product and customer service for life.
-Sean P.
This product is better than advertised. The HyperCube sits squarely at the perfect intersection of art and science with so many color schemes and light patterns that it really does feel like the possibilities are infinite. This is still the best thing I own. If they made these ratings out of 100, I would give it 100/100.
-Jim S.
The sound-reactivity is so tight and dead on, as though it is creating a personalized music video for us
-Emily H.
My HyperCube is absolutely AMAZING!! You guys fucking killed it!!!
-Nick K.
Sound Reactive
Over 30 unique sound reactive patterns turn musical lows, mids, and highs into an immersive audio-visual experience.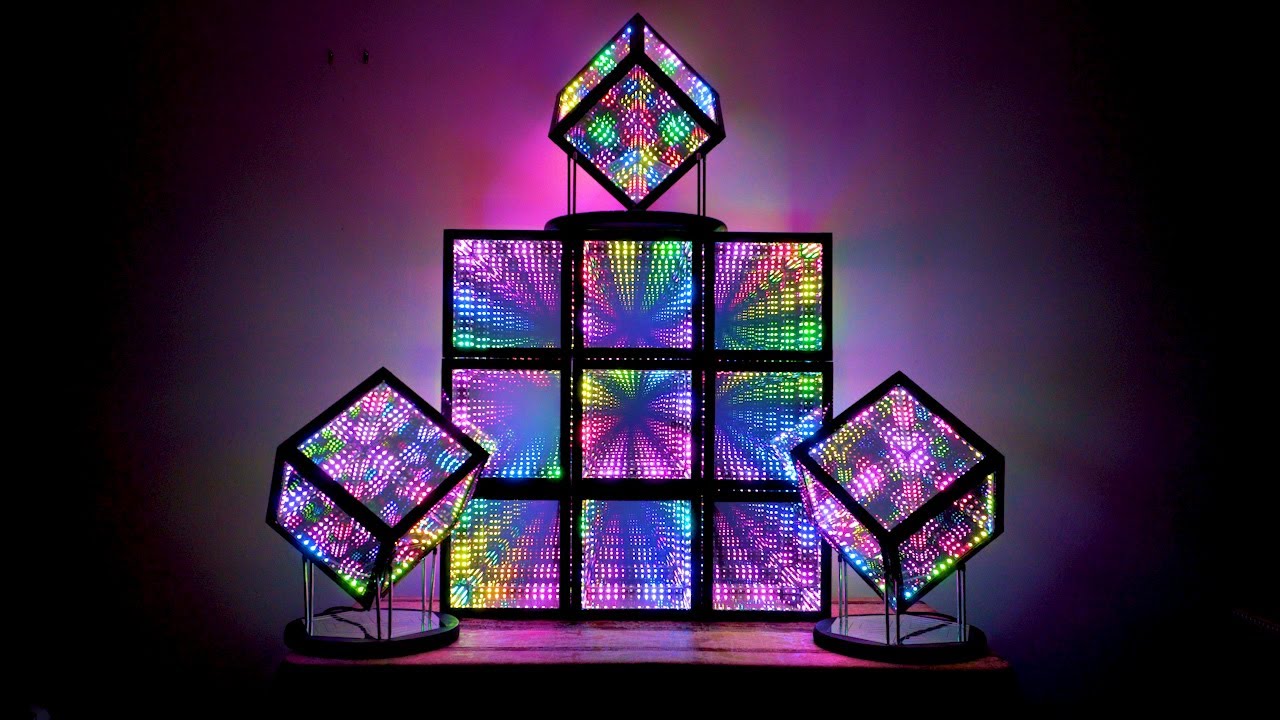 App-Enabled
Select patterns; customize colors; adjust brightness, speed, intensity, and syummetry; save favorites, and more.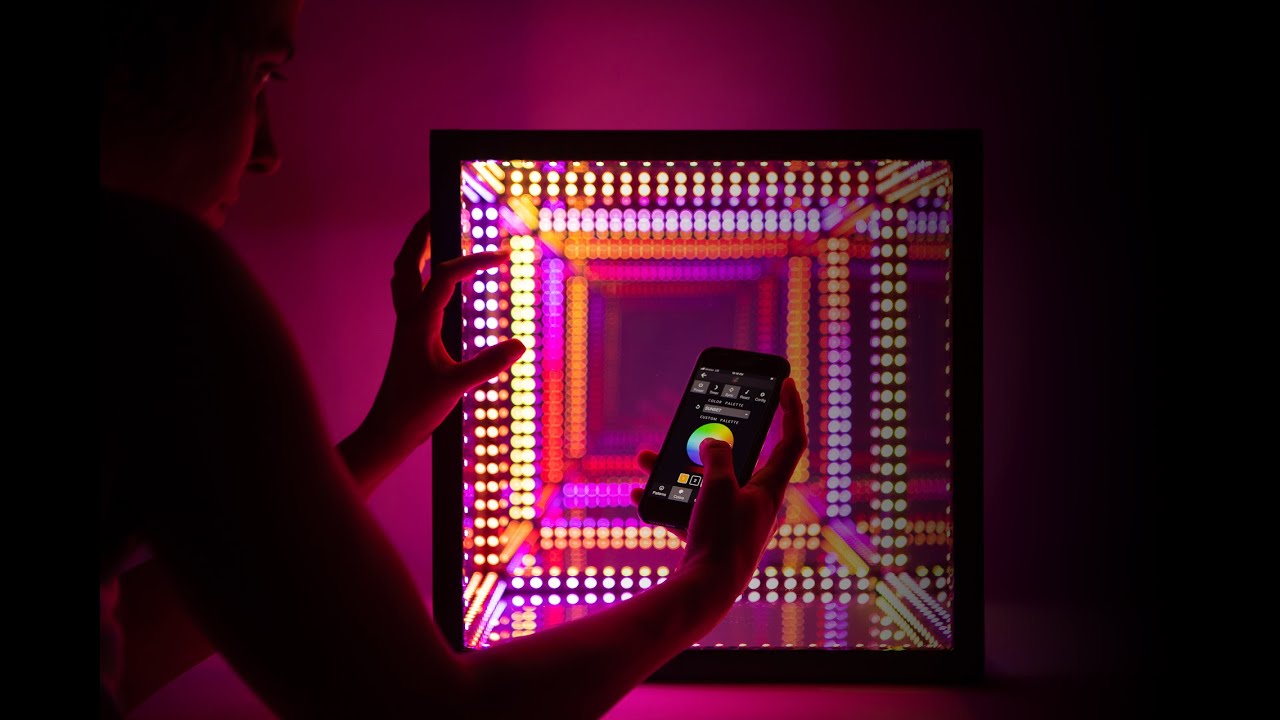 Out of This World
Infinite light and dynamism. The HyperCube is your personal portal to another dimension.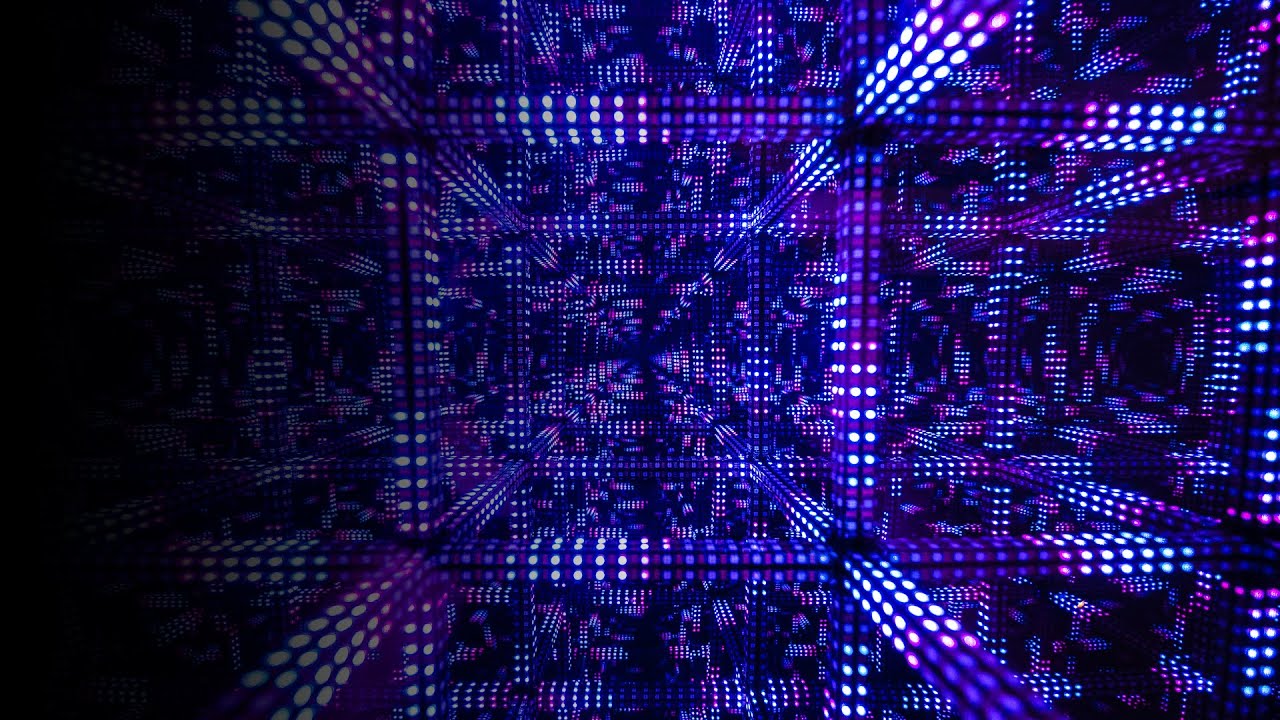 get inspired
Check out how our infinity lighting fits into your space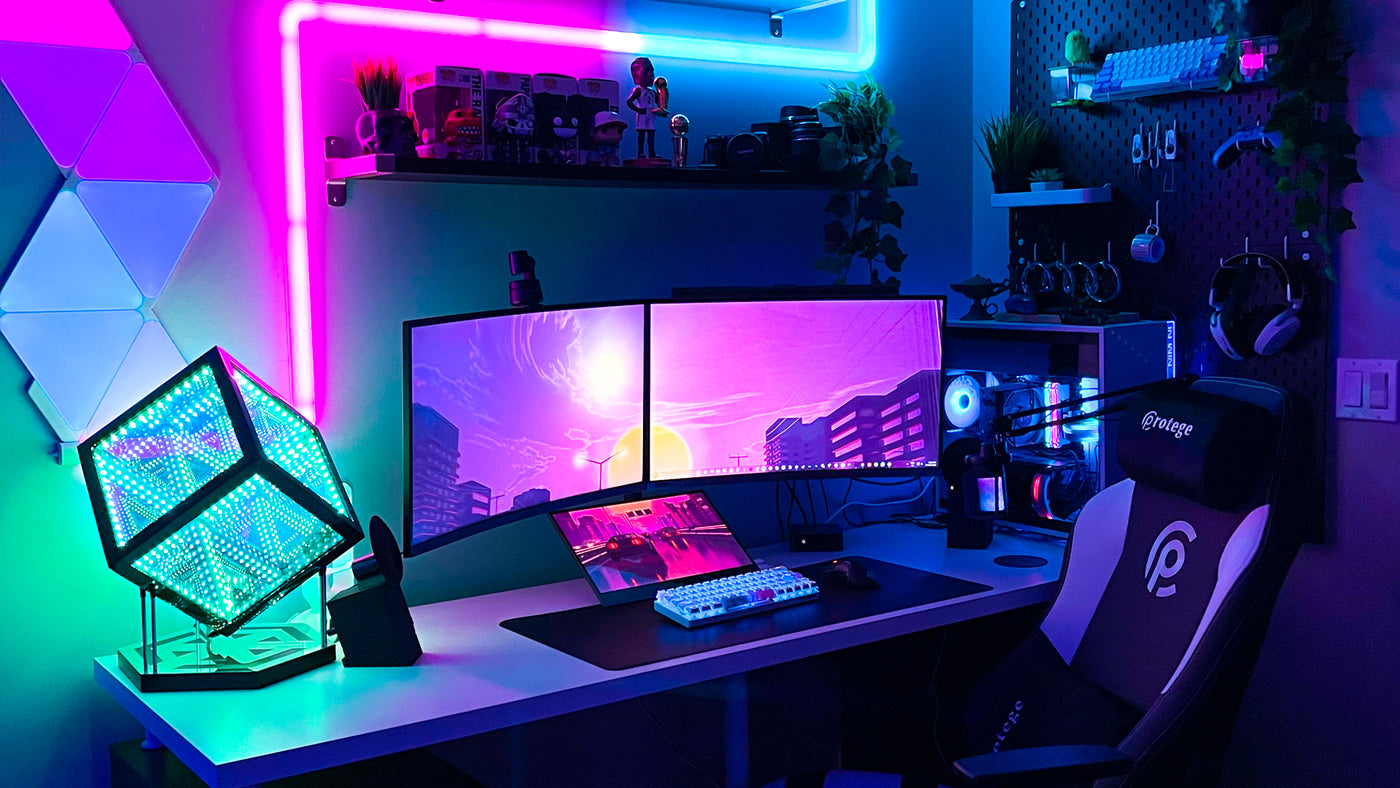 Event Lighting and Art Installastions
An out of the box solution for sound reactive infinity lighting. HyperTech is scalable, modular, and easily deployable - upgrade your events with infinite light.
Become an Affiliate
Want to stand out? Truly unique, futuristic lighting for streamers, content creators, and more. See how you can get involved.
Explore Hyperspace
Get Inspired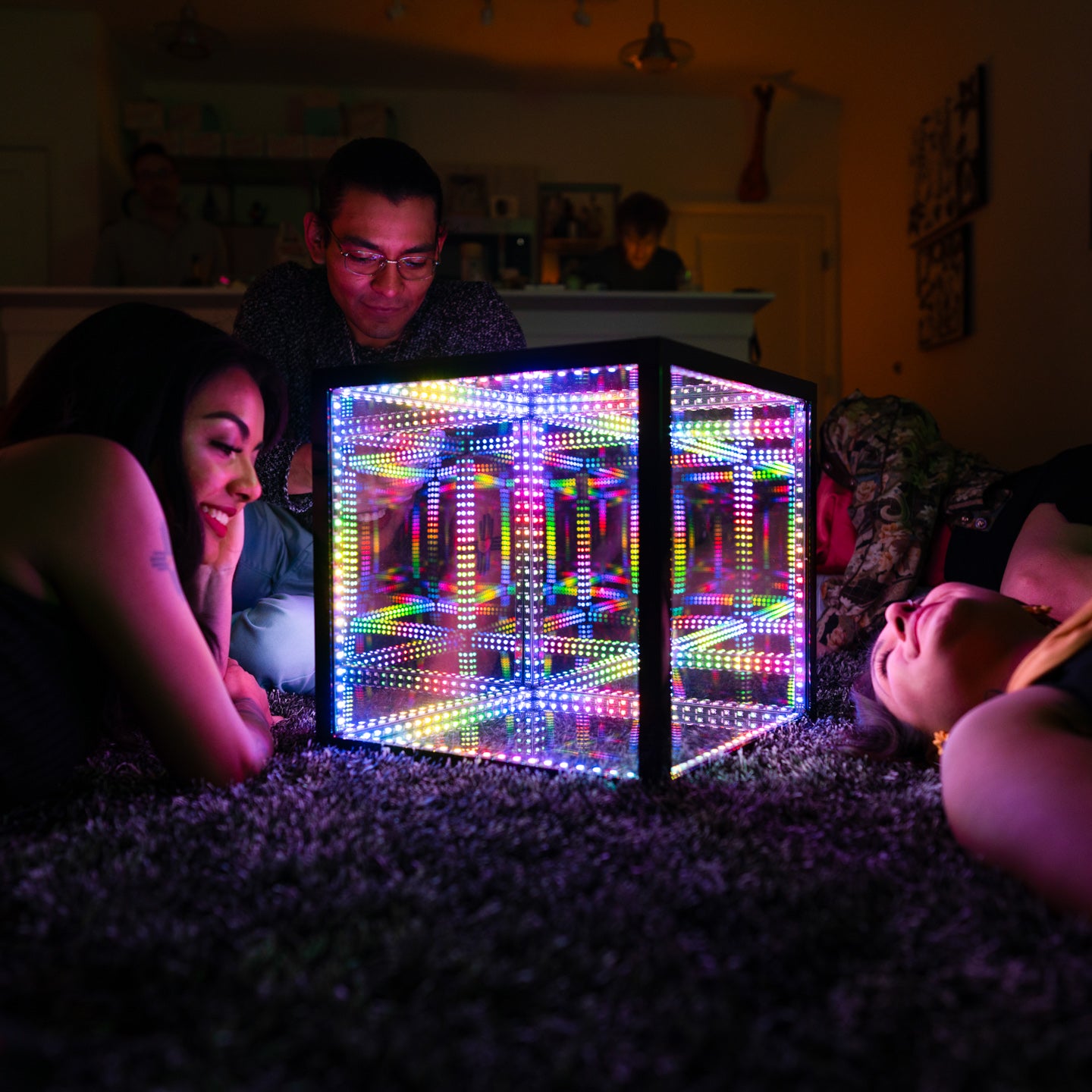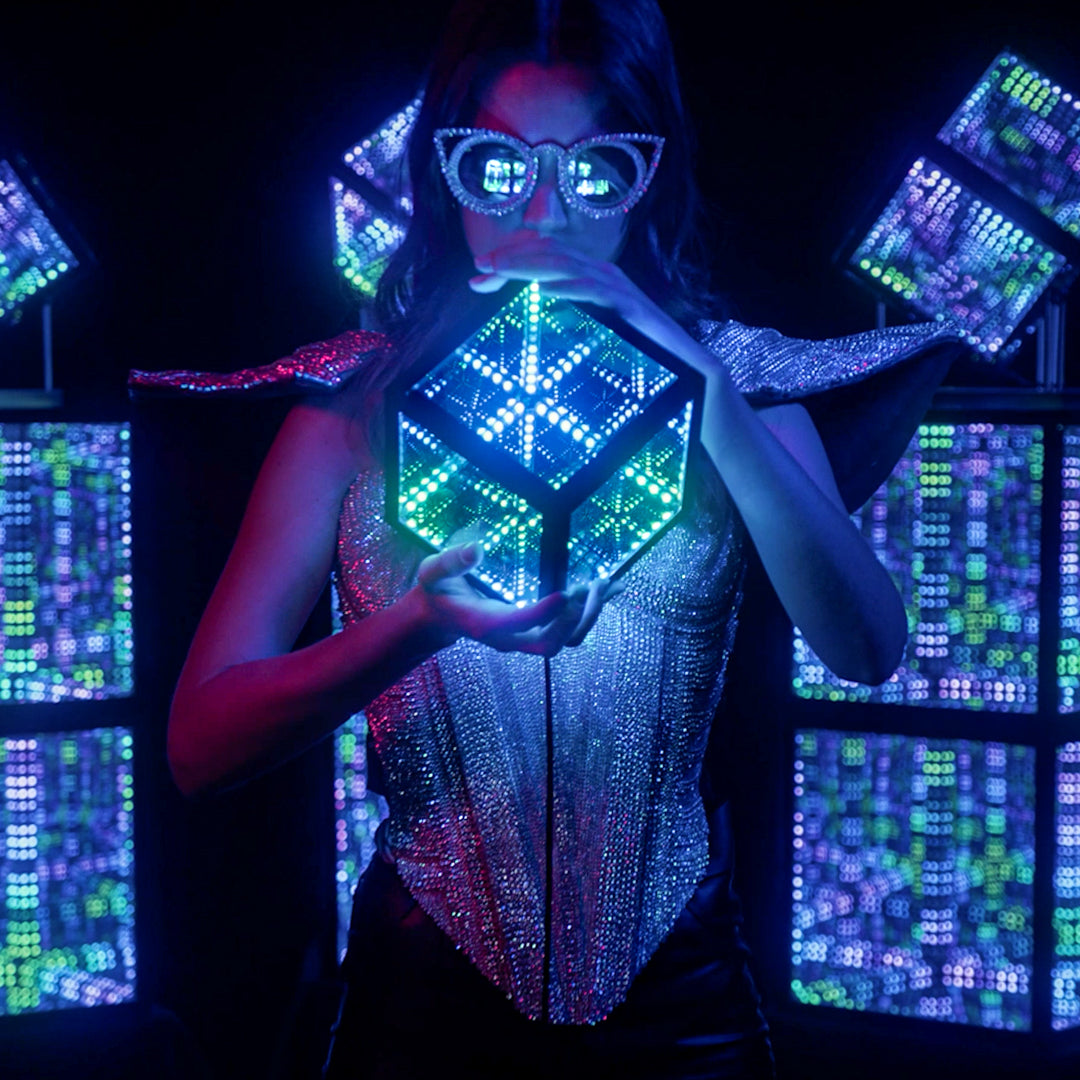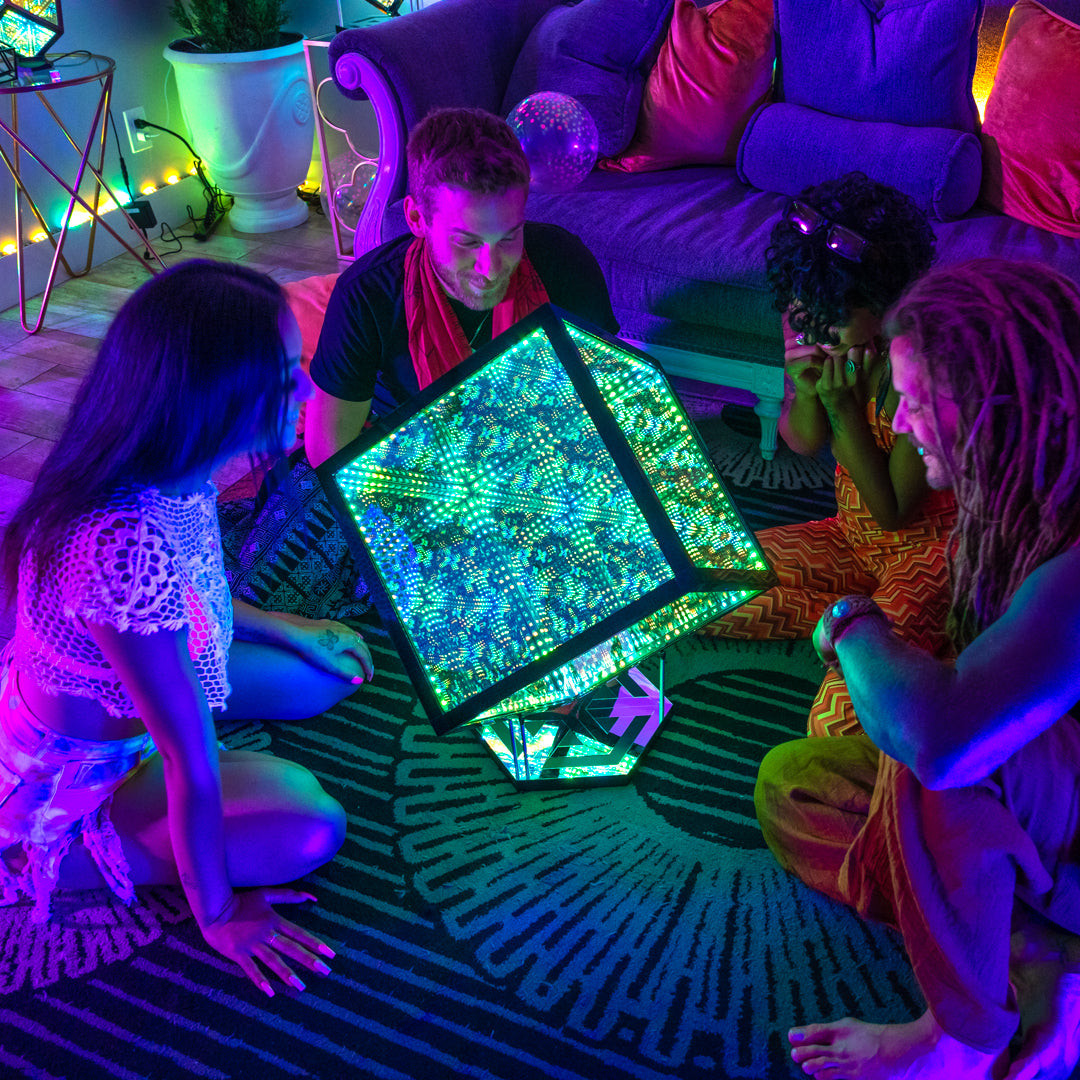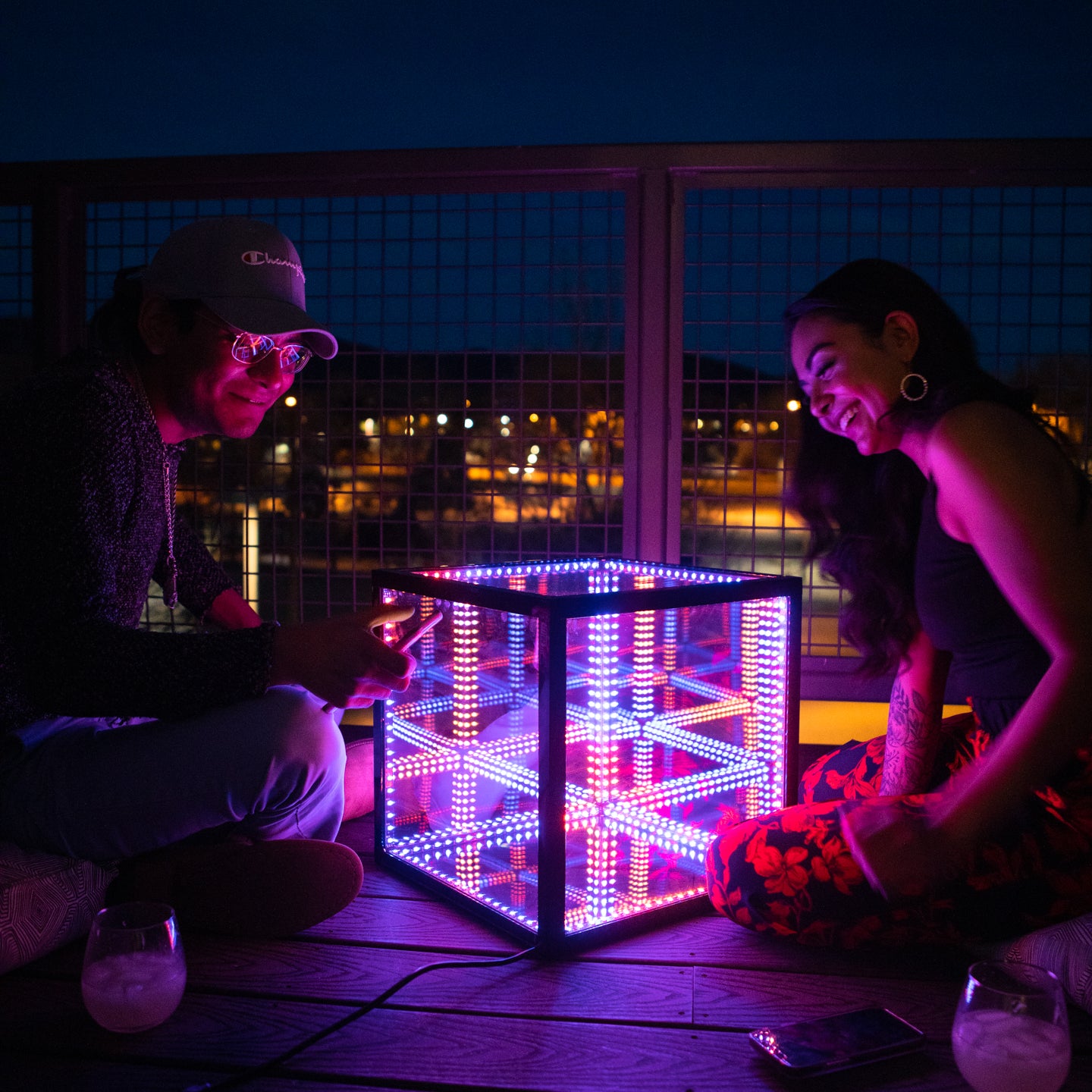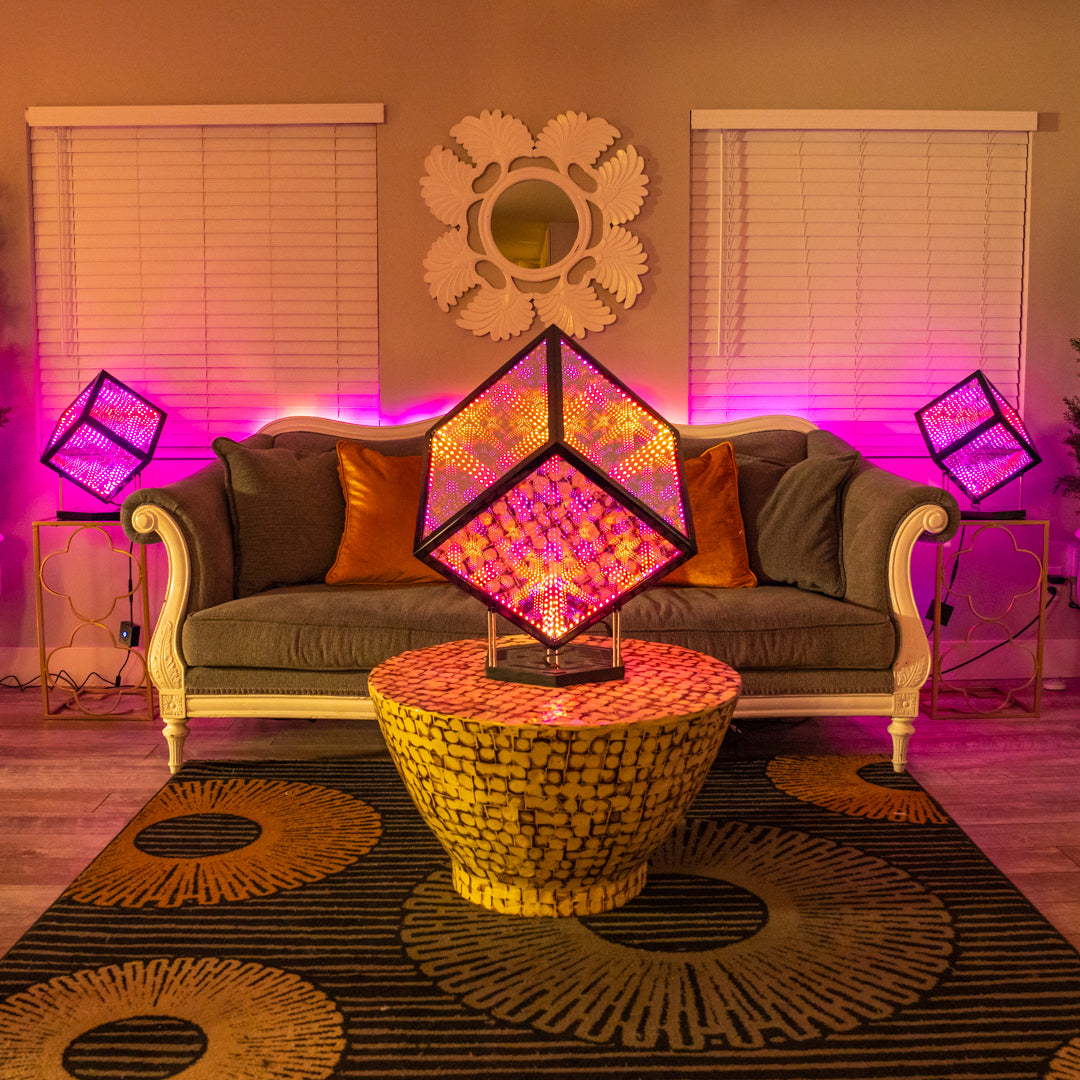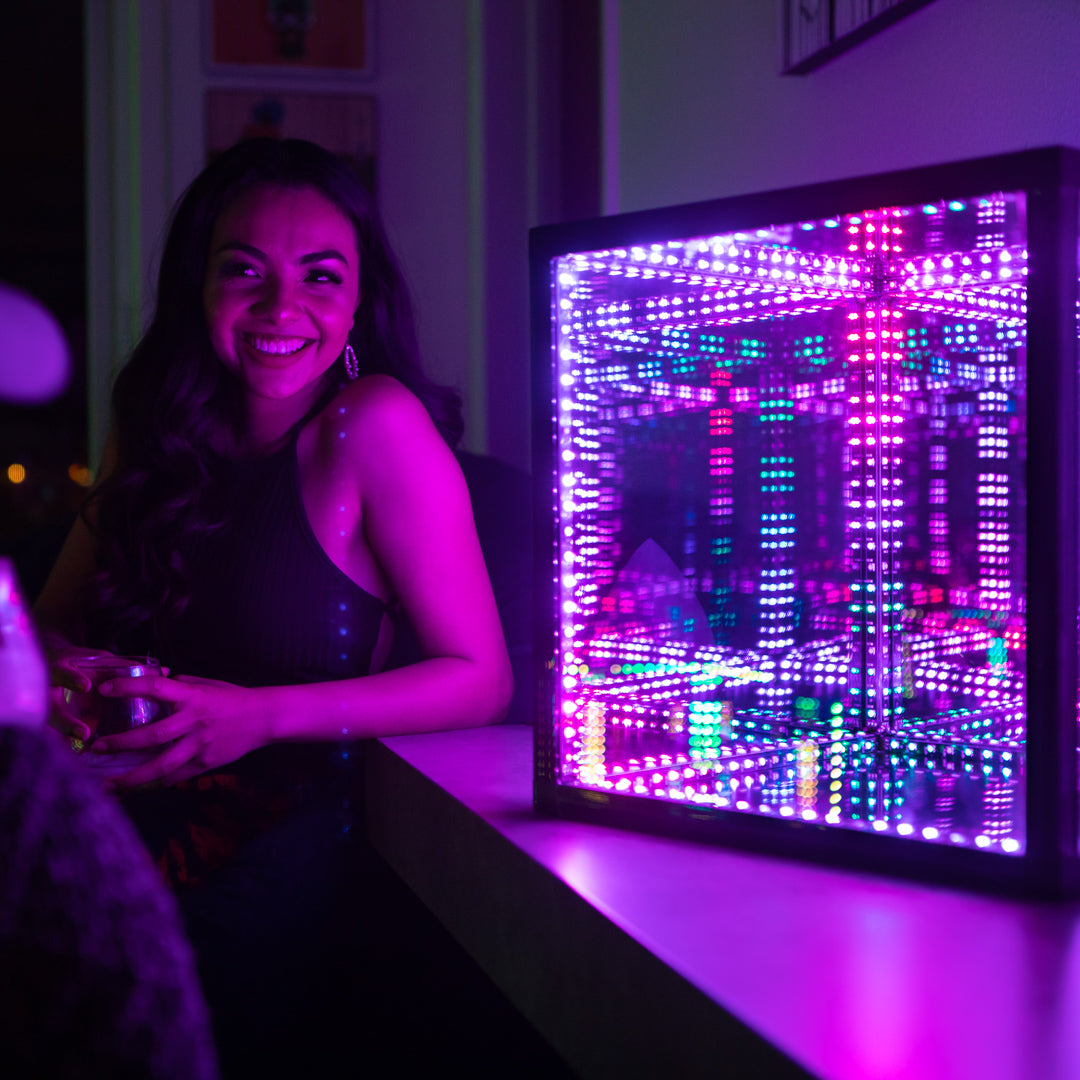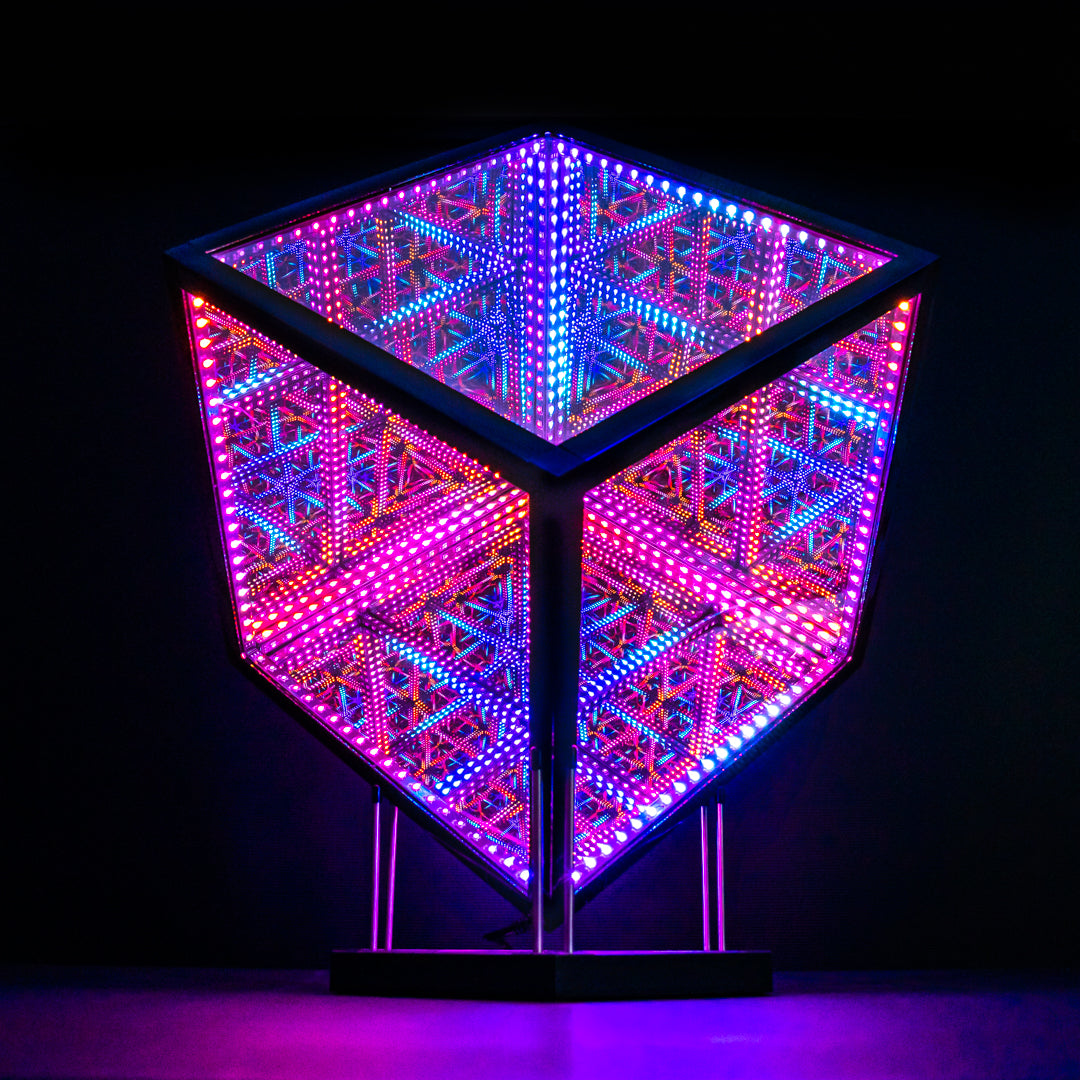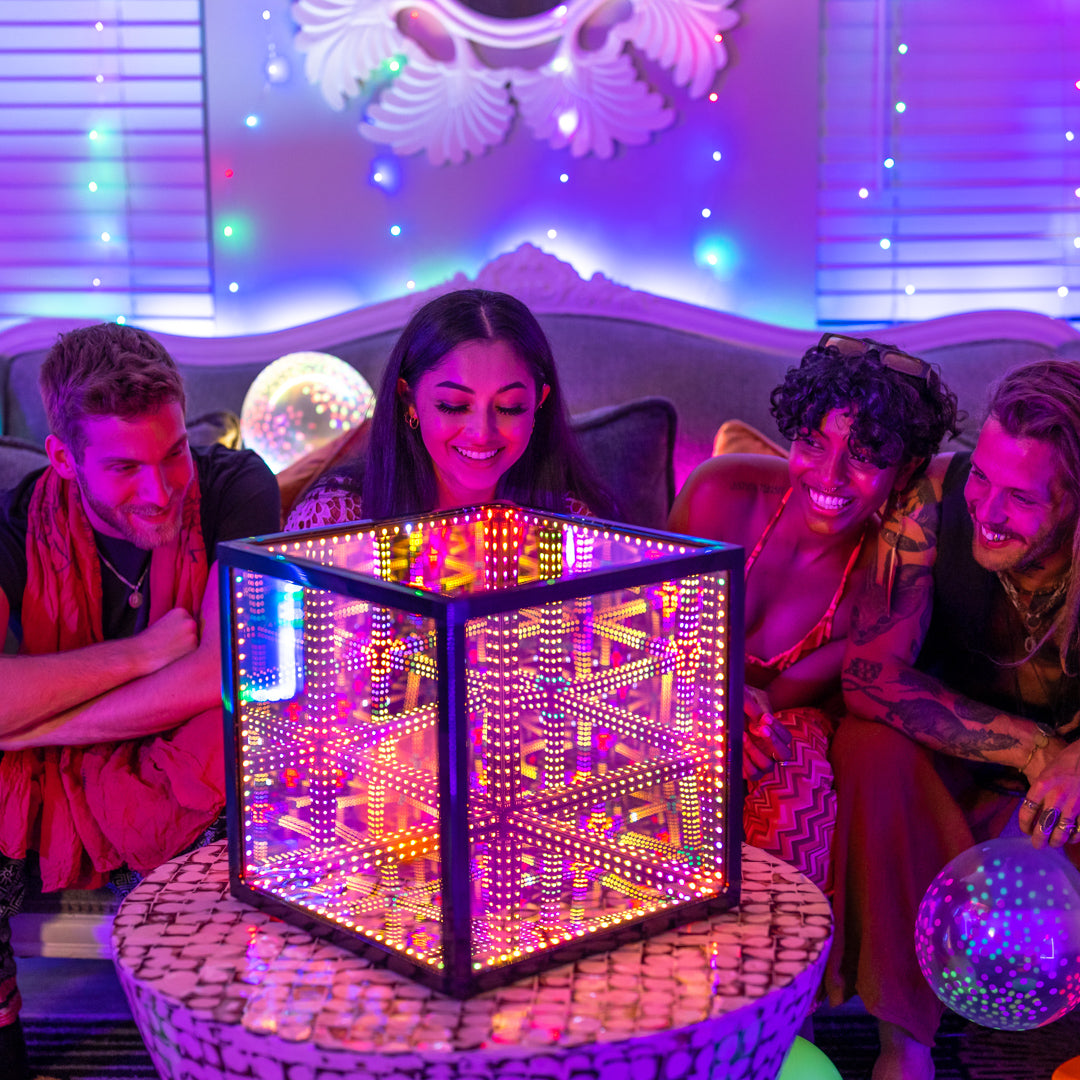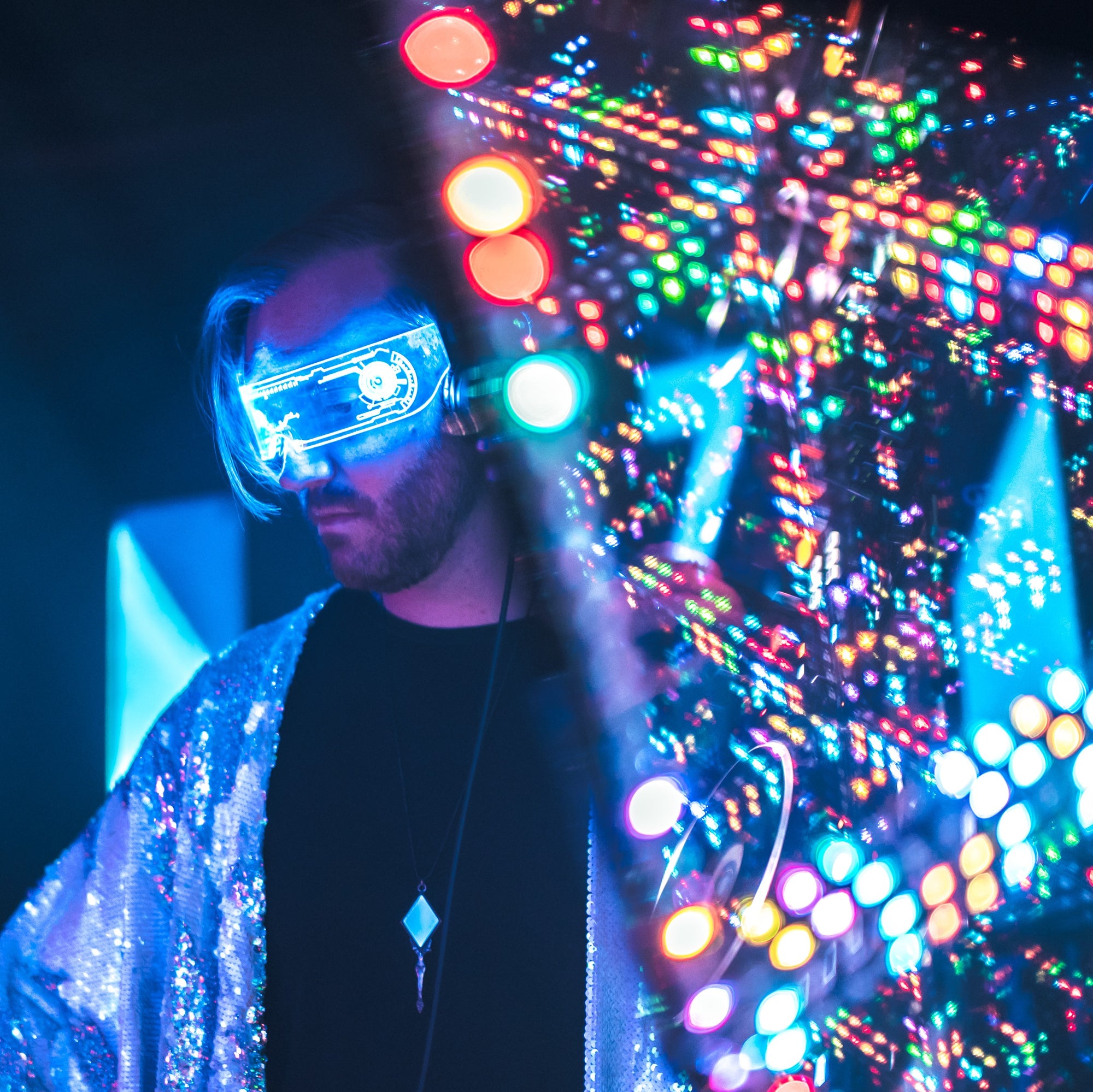 CUSTOMER SERVICE
We're available 24/7 to answer your questions
SECURE PAYMENT
Your payment information is processed securely CUSTOMER SERVICE
We're available 24/7 to answer your questions
SECURE PAYMENT
Your payment information is processed securely