BUILDING A MORE LUMINOUS WORLD THROUGH THE FUSION OF TECHNOLOGY, ART, FUNCTION, AND FORM.
We are Dylan and TimM, two scientists with a passion for light and art-tech fusions turned garage shop entrepreneurs. We met in grad school at the University of California, San Diego while working toward our PhDs. We both researched light.
During our studies, we were inspired by the fusions of art and technology found at transformational festivals and Burning Man. Now, we aim to bring the spirit, creativity, and inspiration of those kaleidoscopic landscapes and connected communities to everyone!
We are creating a new form of lighting that is simultaneously awe-inspiring and mind-blowing. Works of design that scream "the future" and represent the infinite potential of our technology and the endless expression of ourselves.
This wouldn't be complete without a super-massive thank you to the crowdfunding community and early our supporters! They were the ignition source for Hyperspace. In 2018, we ran our first crowdfunding campaign, and 500 people helped us create the first production run of HyperCubes. Since then, we have delivered thousands of HyperLights around the world and raised over $1M in crowdfunding. You have our boundless appreciation.
So welcome to Hyperspace - we encourage you to join us on our mission to spread infinite light and inspiration throughout the multiverse!
placeholder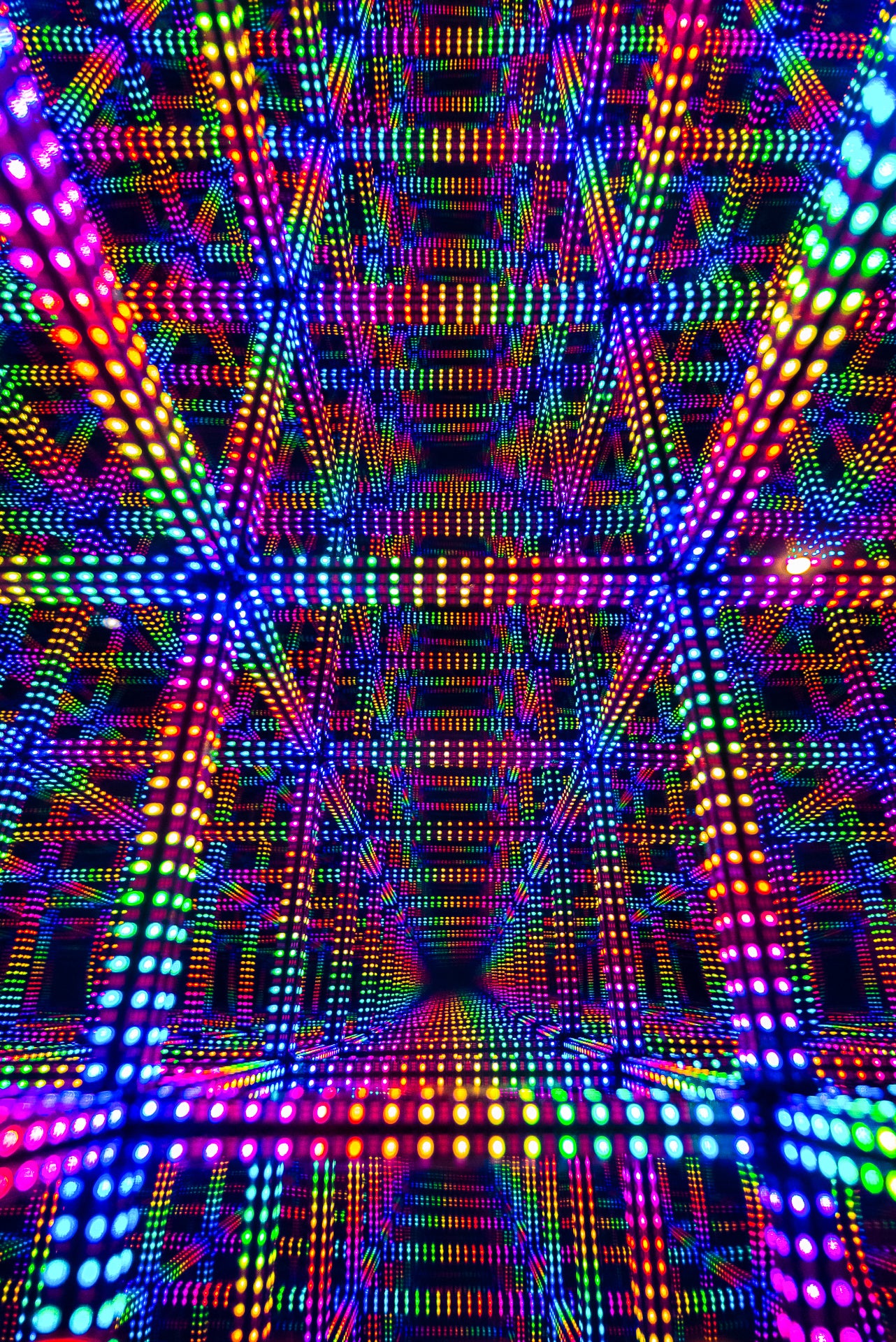 ABOUT US
DYLAN LOVINGER // TIM O'CONNOR
TimM O'Connor (left) received his PhD in NanoEngineering from UCSD, holds a master's in Physics, and a BS focused on Business/Entrepreneurship. He has written 18 high impact publications in the fields of solar energy, opto-electronics, and integrated devices for human-machine interfaces, and worked as a senior engineer and lead for industrialization at a large photonics company. The full extent of his formal training in science, engineering, and business, combined with his experience in high-tech industry and organization of start-ups and operations, will be at your service!
Dylan Lovinger (right) received his PhD in Physics from UCSD, for his work in ultrafast laser spectroscopy. That means studying how light and matter interact, and investigating the electronic and magnetic properties of unique materials with light. He has significant experience with electronics systems, both in a laboratory setting and as a hobbyist and maker. This is complemented by a creative background that includes various artistic coding and LED projects, along with a love for art and drawing. Combined, Dylan has the technical and creative experience to design and create a unique, high-quality consumer product, the likes of which the world has never seen before.
The HyperCube project is a merger of everything we love: the physics of light, technology, and radical art. We're doing this because we want to illuminate the world. To share the mesmerizing beauty that emerges from the marriage of art and technology.
placeholder