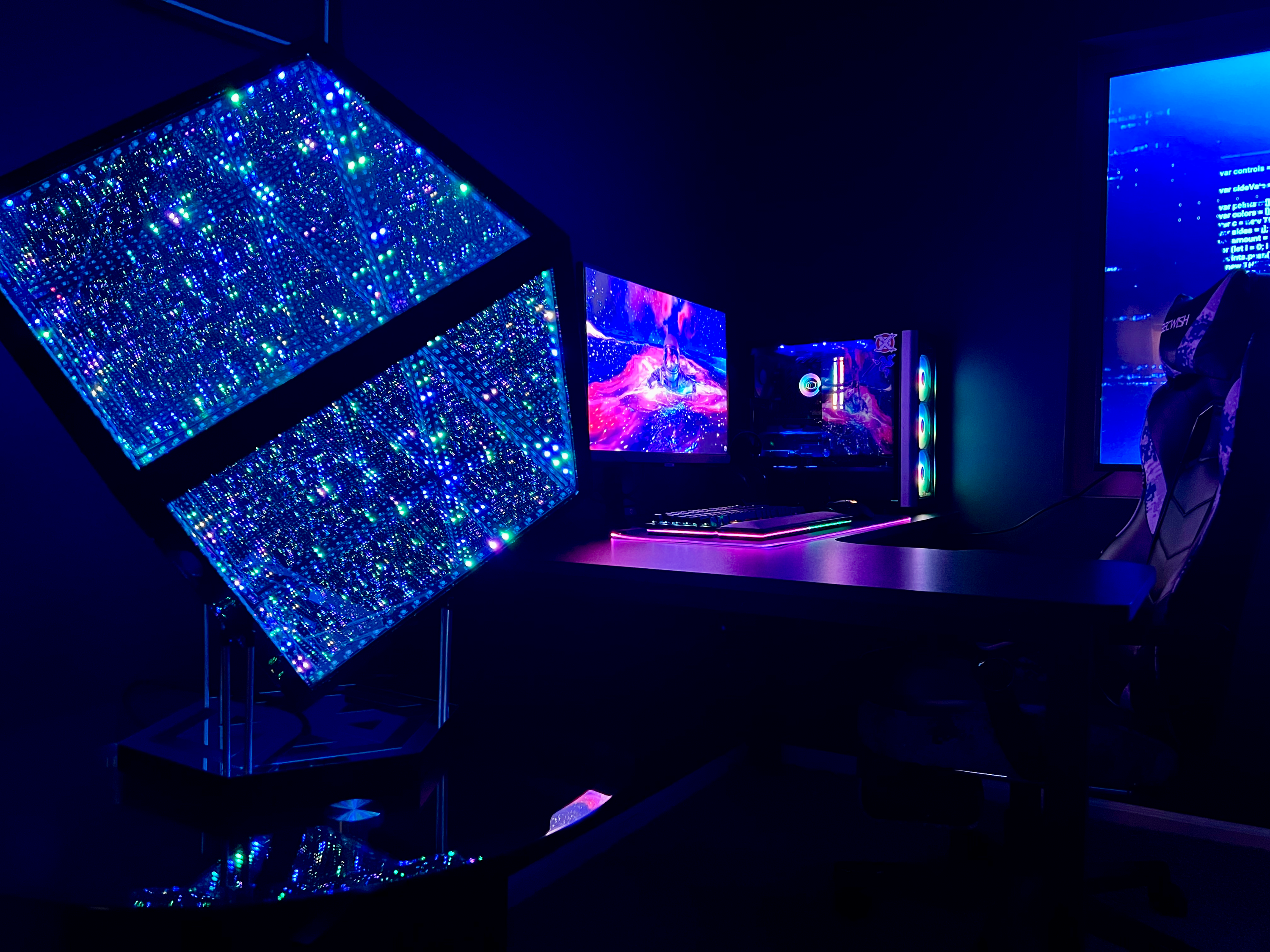 Transform Your Space
Cyber Tech Lighting
Enhance your cyber tech lighting
Looking to bring a futuristic edge to your space? Cyber tech lighting might be just what you need! With sleek designs and advanced features, these lights are perfect for creating a high-tech atmosphere. Whether you're looking for cubes or LED strip lights, the options are endless. These lights can be controlled with an app and feature advanced sound reactivity for a truly immersive experience. Plus, with durable construction and long-lasting LEDs, you can enjoy the benefits of cyber tech lighting for years to come. Get ready to take your space to the next level with these cutting-edge lights.
Cyber Tech Lighting
Customized lights for your cyber tech needs!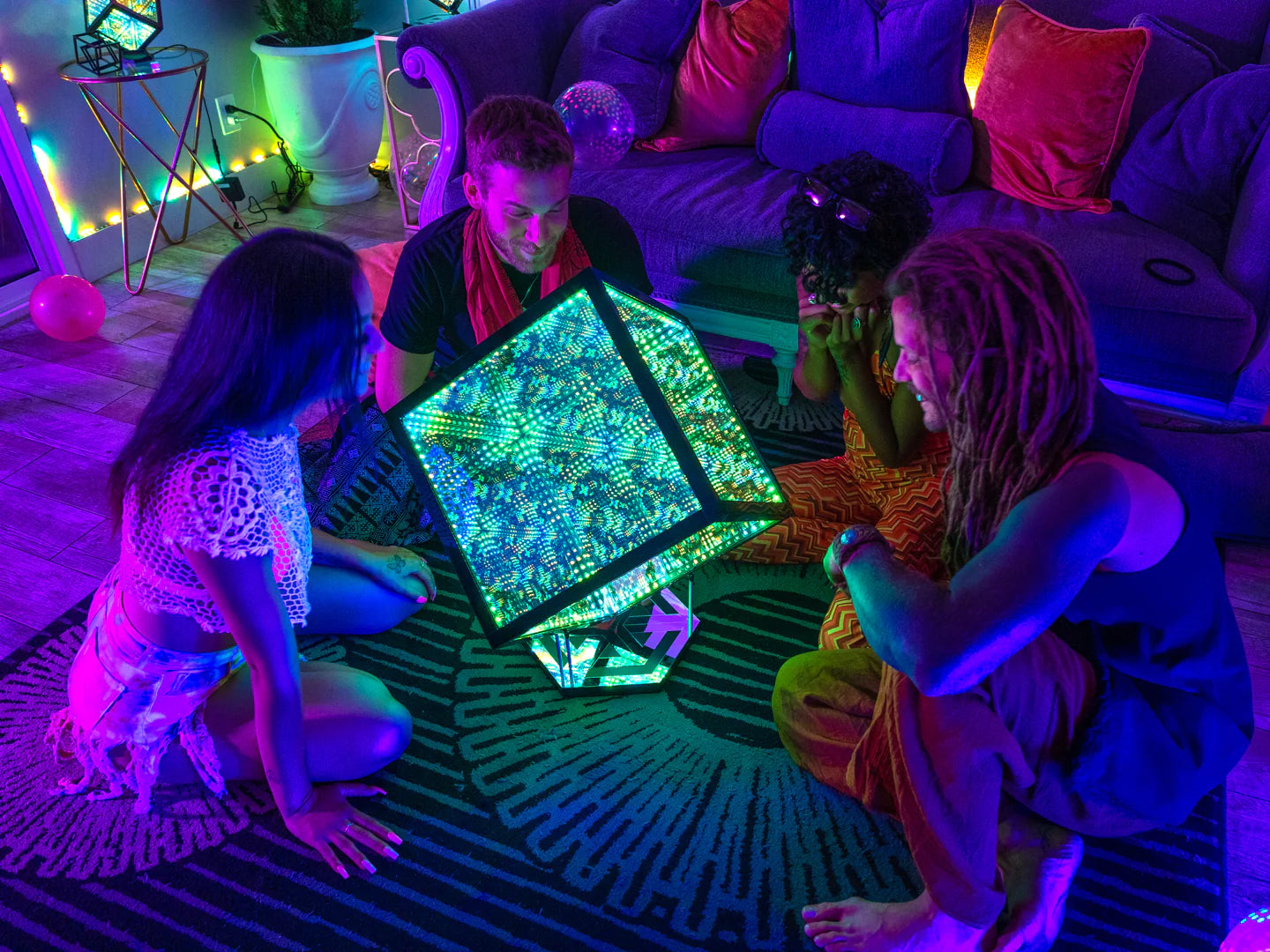 Design Your Cyber Tech Space Space
When it comes to designing your cyber tech space, lighting is a crucial element that can truly make a difference. Cyber tech lighting, with its futuristic and edgy vibe, can add a unique touch to your space and elevate its overall look and feel. One great option for cyber tech lighting is using LED strip lights, which can be placed under furniture or along walls to create a captivating glow effect. Another option is cyber tech cubes, which come in various sizes and patterns and can be used as standalone pieces or combined to create an immersive installation. Whichever cyber tech lighting product you choose, it's important to consider the color scheme and placement to ensure the desired effect is achieved.
Upgrade your Space
How to Choose Cyber Tech Lights
When it comes to choosing cyber tech lighting, it's important to consider the overall aesthetic you want to achieve. Cyber tech lighting is all about creating a futuristic and tech-inspired space. Look for lights that have a sleek and modern design, with sharp angles and clean lines. LED strip lights and infinity cubes are popular choices in the cyber tech lighting niche, providing a mesmerizing and hypnotic display. Pay attention to the color temperature of the lights and consider how they will interact with other elements in your space. Advanced features such as sound reactivity and app control can add to the overall experience of your cyber tech lighting. By carefully considering the look and functionality of the lights, you can create a truly unique and captivating cyber tech space.
Hyperspace Cyber Tech Lights
Hyperspace Cyber Tech Lights
Hyperspace Cyber Tech Lights offer a unique and futuristic lighting solution for your space. These lights are designed to enhance the ambiance of any cyber tech-themed room with their sleek, modern design and advanced lighting technology. With a variety of color options and effects, Hyperspace Cyber Tech Lights can be customized to fit your specific style and preferences. These lights are perfect for adding a touch of technology to your home, office, or creative space. They can be used as standalone pieces or combined with other Hyperspace lighting products to create a cohesive look. Upgrade your lighting game with Hyperspace Cyber Tech Lights and enjoy a futuristic lighting experience like no other.
Immerse Yourself In Hyperspace Cyber Tech Lights
Step into the future with Hyperspace Cyber Tech Lighting! The HyperCube series of ultra-chromatic infinity mirror art pieces are perfect for creating a mesmerizing and mind-altering experience in any space. Choose from the HyperCube10, HyperCube15, or HyperCube Nano to transport yourself to a higher dimension. These sturdy and durable infinity cubes feature advanced sound reactivity, 95 unique patterns and 3 modes, and replaceable scratch-proof acrylic mirrors. And for maximum portability, the HyperCube Nano even comes with a USB-C power source and stand included. Need even more flexibility? Check out the HyperDrive LED Kit, which delivers app-controlled, high-density LED lighting with 16 million+ color combinations and advanced sound reactivity. With Hyperspace Cyber Tech Lighting, the possibilities for creating a truly immersive experience are endless.
Explore Our Best Products
Choosing a Color Scheme for Your Cyber Tech Lighting
When it comes to cyber tech lighting, choosing the right color scheme is key to creating a cohesive and visually striking environment. Consider the mood and atmosphere you want to create in your space. Do you want a calming and relaxing feel or a bold and energizing vibe? Cool colors like blue and green can create a sense of calm and relaxation, while warm colors like red and orange can stimulate and energize. You can also mix and match colors for a more dynamic effect. Don't be afraid to experiment and try out different combinations until you find the perfect color scheme for your cyber tech lighting setup.
Illuminate your cyber tech
Illuminate your Cyber Tech space with Hyperspace Lighting's advanced cyber tech lighting options. Our HyperCube10, HyperCube15, and HyperCube Nano offer ultra-chromatic, hyper-luminous infinity mirror art pieces that transport you to another dimension. These infinity cubes are engineered to perfection, crafted from the highest quality components and scratch-proof infinity mirrors, making them sturdy and long-lasting. With advanced sound reactivity, 95 unique patterns, and 3 modes, these cubes offer a mesmerizing display of colors and patterns. Our HyperDrive LED KIT is another option for those looking to enhance their cyber tech lighting. With 16m+ color combinations, high density of 60 LEDs per meter, and advanced sound reactivity, this kit offers the ability to put ultra-chromatic lighting anywhere you desire. Illuminate your cyber tech space and immerse yourself in a world of color and patterns with Hyperspace Lighting.